Artificial Intelligence has become an integral part of the fashion industry in the last few years. As per a TechParker report, designers and brands are embracing latest AI technologies like chatbots and touchscreens to push up production and marketing limits
Time and inventory with AI tools
Some of the most profitable AI avenues for customers include trend forecasting and supply chain management tools. These tools help brands save time and manage their warehouses more efficiently. Combined with inventory tracking, these tools give a significant competitive advantage by providing instant access to data. The automated wardrobe planning tool launched by the British Fashion label Finery introduces women customers to a virtual wardrobe by using analytics. The platform also allows women to customize their wardrobes by choosing from over 10,000 shops.
Another brand Trufit, helps users find appropriate brands and styles through its online fit engine while Stylumia uses images, user behavior data, textual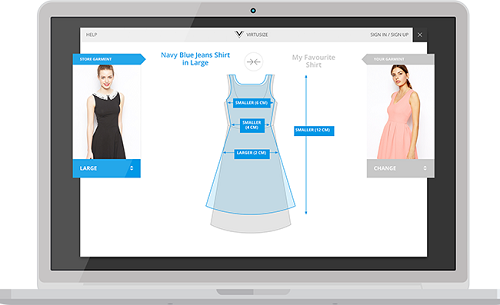 descriptions from social media and other sources to make its future decisions. Similarly, Intelligence Node allows users to track trends on a AI driven discovery platform where customers can track exact matches to products by entering specific keywords, user navigation patterns, price points, etc.
E-commerce platforms that connect with shoppers with sellers through live videos are leading the way in 2020. Videos can be livestreamed using new media formats on 5G that allow customers to try on their garments before purchasing them. New methodologies like Heuritech helps predict future trends by applying image recognition technology to social media pictures.
Smart clothing with IoT technologies
There has been significant development in smart clothing, wearable spaces, multi-functional designs and responsive sportswear in recent years. The rapid expansion of technologies like Internet of Things (IoT) has helped brands create apparels with digital capabilities including smart clothing, wearable spaces, multi-functional designs, responsive sportswear, etc. For instance, Nadix has developed a range of pants that have built-in sensors to correct users' posture by vibrating as they move through yoga poses. Similarly, Fuseprojects has launched power suits help the elderly suffering with muscle dystrophia to walk, stand and stay active for longer periods of time. San Francisco-based textile company Loomia creates soft flexible circuits that can be embedded into textiles for heating, lighting, sensing or data-tracking applications.
Monitoring data with new software tools
Internet and new software tools available help brands and factories receive real-time feedback and alerts from companies about defects or damaged goods. This not only saves their money but also help them eliminate waste and deliver adequate products at the right time. Enterprise resource planning (ERP) software IQMS can be used for monitoring and collecting the production data in real-time, as products are being made. Similarly, Cloud computing allows factories and companies to access relevant data, making for a faster and more effective way of communicating. Likewise, Techpacker's cloud-based software allows its design teams and factories to learn about changes in tech packs in real time.
Mobile commerce to be next big opportunity
One of the fastest-growing sectors in ecommerce, mobile commerce or m-commerce is expected to reach $284 billion by 2020-end, predicts Insider Intelligence. Digital wallet options like Apple and Andriod Pay that constantly innovate with new technologies like fingerprint and facial recognition are poised to become the preferred payment for retail purchases.
A combination of ecommerce growth with mcommerce and social media can help brands remain in their customers' list of favorite channels and provide more opportunities for sale. Some of the companies that are combining their Augmented Reality with Virtual Reality include Obsess which allows brands and retailers to create to serve 3D 360 shopping experiences on their websites, mobile apps and social channels via a 3D Commerce Cloud; Avametric which enables brands to render real clothing virtually in 3D and also to customize them on digital body models for web, mobile, and AR which enables online fashion retailers to virtually illustrate the size to find the accurate fit for the products their customers choose.
https://www.fashionatingworld.com/